EFT-Tapping For Weight Loss
Choose the Best of 2 Great Options
Regarding long-term weight loss, and your happiness,
Tapping can be worth it's weight in gold!
Program Members:  To enter the 7 Week EFT Tapping for Weight Loss Program content, click here… Members Area
EFT's clinical weight loss study: 16 lbs lost over eight weeks, with no weight re-gained after 1 year
Benefit from Tapping for Weight Loss Now!
Tapping Program or Private Sessions? Choose the Option that's right for You...
Option 1: EFT - Tapping for Weight Loss Program - 7 weeks: Worksheets, Videos & Encouragement!
7 Weeks of EFT Support…
Tap-along Videos – Weight loss related issues addressed with Tapping
Weekly Worksheets/Checklists – Clarity & laser focus Tapping for better results!
Tap-along Audios – Tap on food, beliefs, emotions, habits, genuine nurture, encouragement, and much more…

BONUS!
EFT-Tapping for Weight Loss Private Facebook group:
Encouragement & online support of our Facebook Tapping Community
Get your concerns and questions addressed!
Next program begins -
Sunday, January 7, 2024.
Join Now and Save!

Best Pricing Ever    $197.00
Option 2: 5 Private EFT Tapping Weight Loss Sessions

plus BONUS (You get all 7 weeks' of the program Worksheets & Videos free)
Your purchase of Private Tapping  Sessions & Weight Loss Support Materials (which does not auto-renew)  provides you 15 weeks of Member's Access:
5 Private EFT Sessions x 60 min. each
We'll make a Tapping plan just for you
Get Support and Encouragement in Private EFT Sessions
Schedule your 5 appointments weekly or bi-weekly
Choose the lasting benefits of self-care, and improved wellness!
BONUS!
Download FREE – All 7 weeks of Weight Loss Program Worksheets
Download FREE – All 7 weeks of Weight Loss Program Videos
Benefit from the Video and Worksheet information/structure – to make your private sessions more effective.
Get expert Tapping guidance & succeed when you address YOUR blocks to feeling happy while eating well.
Join me for Encouragement
& Personal Support!
Tapping can absolutely help you
become a size 12 or a size 0,
if that's your goal.
But, your Feeling of Health & Happiness is Much More Important 
than just your Weight & Measurements – Isn't it?
You CAN do this!
it CAN be Easy!
Banish Emotional Eating – Release Triggers for Chocolate, Chips, Ice Cream, etc.
Acknowledge / Recognize Yourself with a Deeper Level of Positive Self-Image
Begin Helpful Habits – Stop Feeling Deprived Now, While Improving Your Diet
Change the Rules… Get Your Inner Voice to Support & Encourage You
Dissolve Your Resistance to Doing the Actions Which You KNOW Would Benefit You
Embrace Thoughts & Actions which Release Stress and Weight – Get Energized!
Choose an option – Get Expert Tapping Guidance & Succeed!
The EFT-Tapping for Weight Loss Program is absolutely amazing.  It was all helpful in different and awesome ways.
I loved the whole process:   
The Videos – because I'm a visual person
Worksheets – great info and helpful tools
Calendars – alternate choices & stress relief
EFT Process Charts – I liked these the most! 
I loved the weekly Tapping with others, too.  Using Keto with Tapping I lost 23 pounds, and completely changed how I think and behave about emotional eating.  The program really makes you think, and then help yourself, as the program goes along. 
Denise D., Red Deer, AB.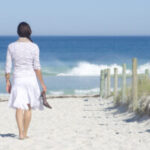 Bonnie L., Victoria, BC
I was stunned when I got home and got on the scale and I weigh 128!!! - just like I did when I left for Vancouver. I swear it's because of the tapping. I've been listening to the recordings and tapping every day.

I'm so grateful! It's been transformational for me.

I would love to encourage anyone else to get the same benefit that I received from working with you.
S.L.C., Calgary, AB.
I realized after the weight loss tapping sessions, the problem I have with food is nothing to do with food. It is only the symptom, and real problems are how I deal with anxiety and stress.

I kind of understood this all along, but I've never been so clear about this. Thanks again. I learned so much about myself through your sessions.
Join our Mailing List here and get A FREE 2 Page
Simple & Effective 10 Step Talk & Tap Guide