Tapping with Janice could change your life!
Here's what people say...
I'm still excited by EFT and love sharing the benefits of EFT's Meridian Tapping, after all these years!  I became an EFT Practitioner in 2003, and I've seen SO many rewarding and life changing results, in Tapping done with my students and clients!
Here are some EFT Testimonials comments made by attendees of my classes, workshops, practitioner trainings and private sessions.  Some are short and sweet:  "EFT is Amazing!".  Some longer stories, with more details of change, follow at near the page's end.
No personal photo?  I'm usually respecting someone's privacy… just as I would respect yours!  I just LOVE the many ways EFT helps people!
Janice Smylie, CCHt, NLP, Reiki II, TFT, EFT,
Expert EFT Trainer and EFT Practitioner
Testimonials about Private EFT Sessions
Private Session – Releasing Stress & OCD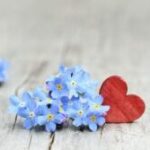 You have helped me more than you realize with the tapping session this afternoon.
I will continue tapping on a regular basis and make EFT part of my life.  I have suffered my entire life from stress and OCD, and I've always tried to please everyone around me.
Thank you so much for your sound advice and kindness.
J.S.D. Calgary, AB.
Private Session – High Stress Released
Thank you so much for the personal EFT session today!  I really do feel so much lighter!
EFT is amazing!  Thank you again; much appreciated!
Annette, Calgary, AB.
Private Tapping – Anorexia & Depression – 1 year later
I just saw the lady I referred to you last year, and I asked how it went.
The mother of the teen girl (suffering from weight-loss and depression) said her daughter thought you were a strange woman.
But that it was OK… because her daughter had returned to her normal, happy self!
J.F.M., Calgary, AB.
Tapping for Weight-Habit Changes – Transformational!
I was stunned when I got home and got on the scale.  I weigh 128!!!  Just like I did when I left for Vancouver.  I swear it's because of the Tapping.
I've been listening to the recordings and Tapping every day.  I'm so grateful! It's been transformational for me.
I would love to encourage anyone else to get the same benefit that I received from working with you.
Bonnie L., Victoria, BC.
Tapping to Address Conflict
I sent my daughter to you some time ago for a private session, and I wanted you to know Tapping has helped her to find her footing.
She's happy now in her life, and is now more able to negotiate uncomfortable situations.
I'm delighted by this!  Thank you for your part in her healing.
S.H.S., Calgary, AB.
Private Sessions – Arthritis Pain – Gone!
I had been taking 4 to 6 Arthritis pain killers every day for 3 years for arthritis pain in my hands.  Even with pain-killers the pain never completely went away.
I tried EFT, Tapping three times every day.  After 30 days, I was taking 4 to 6 pain killers a week, instead of taking 4 to 6 every day.
Now I can enjoy knitting again!  I am sold on EFT!
Thelma M., Sylvan Lake, AB.
Testimonials about EFT Classes
Testimonials about EFT Practitioner Training
Testimonials about EFT - Tapping for Weight Loss
EFT-Tapping for Weight Loss – I loved the whole process!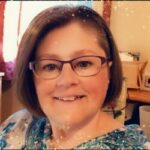 The EFT-Tapping for Weight Loss Program is absolutely amazing. It was all helpful in different and awesome ways.
The Tapping process charts were most helpful of all…  I loved the whole process!
The Process Charts – I liked these the most!
The Videos – because I'm a visual person
Worksheets – great info and helpful tools
Calendars – alternate choices / stress relief
I loved the weekly Tapping with others, too. Using Keto with Tapping I lost 23 pounds, and completely changed how I think and behave about emotional eating. The program really makes you think, and then help yourself, as the program goes along.
Denise D., Red Deer, AB.
Private Sessions re: Weight – Transformational Benefits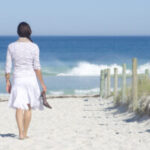 I wanted to let you know about the benefits I am seeing from the work we did together, and how grateful I am.
Thank you so much for your guidance.  It's been transformational for me.
Bonnie L., Victoria, BC.
Testimonials - Success Stories with Details
Friends & Family Class – Releasing Deep Chronic Pain
First I wanted to tell you what a strange experience it was, just after we finished tapping.
I could feel that a lot of the pain and tension had gone, and it almost felt like a phantom limb…  I could sense where the pain used to be but it wasn't there anymore.  It was like a cloud of relief around my shoulders.  Very unusual sensation!
Since then I've noticed the pain is much reduced.  I have some more work to go, and I do need chiropractic realignment.  But I feel confident for the first time in ages that it is actually very possible to get things back where they should be.  I will definitely be pursuing more tapping with you!
Jessica H., Calgary, AB.
EFT, Emotions & Chronic Pain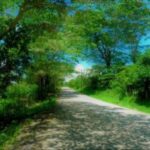 What an honour to meet you Janice, thank you for sharing your experiences, your professional and genuine care for us.
Through Tapping, I experienced a release of emotional and physical pain.  I awoke with no lower back pain, it's been a long time.
I now know how to release past emotional pains which I thought I just had to live with, bury out of sight no matter how big or small.  I will work on those emotions which have kept me in dis-ease and address those in the future as they appear, by Tapping.
If you want to know how to "Just let it go" as many people have told you, Tapping is how.  I am well on my way to betterment.
Marlene, Calgary, AB.
Dramatically Reducing Chronic Pain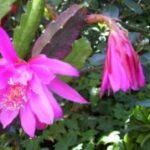 Only people with chronic pain will really understand what it is like to be in nearly constant pain.  After Tapping only about 20 minutes my pain levels went dramatically down to a whisper.
At the risk of sounding dramatic, this Tapping has given me a very real sense of getting my life back, of having some actual quality of life.  Private Tapping sessions are truly worth it!
After our Tapping work together, I have cancelled my appointment to have the nerves burned in my low back as the Tapping is helping so much that the risk involved with this procedure is no longer worth it.
I had an appointment with my GP today (to discuss how long I have been sick) and I told her why I no longer want this procedure.  Her jaw literally slackened when I told her why.  She had never heard of Tapping, and she asked me lots of questions.  I mentioned your name (hope you don't mind).
Evelyn A., Airdrie, AB.
Great Results – Accident Trauma and Pain Released

My teenage daughter was hurt in a car accident.  Her tail bone was fractured, she had a cracked rib, lots of bruising, plus the trauma of being knocked unconscious and waking with ambulance attendants.
The tailbone pain was the worst.  She complained about the endless pain stopping her from ever finding a comfortable position to be in, all day long!  Walking, standing, sitting, and even lying down all hurt.  Even at night she couldn't get much sleep because when she moved, pain would wake her up.
I knew about Tapping, so I took her to a private Tapping session with Janice.  We Tapped about the accident details, the diagnosis, the reality of broken bones and pain messages, how to turn the volume of pain down, and more.
The end result was great!  She talked about her ribs while healing over the next weeks, but after that one session she didn't talk about her tailbone at all… and that had been the worst, most tiring and aggravating part she'd been dealing with!
Charity Wiebe, Calgary, AB.
Right Leg and Left Knee Replacement Pain – Turns Off!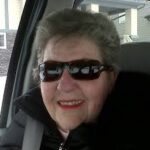 In Kath's Left knee replacement operation, her Doctor hit a spinal nerve doing the epidural, turning on pain in her Right leg.  This pain was a sharp "10" whenever anything touched her skin from her right knee to her toes!
After Q&A, and 10 minutes of Tapping, this pain in her right leg turned off.  Great, I thought.  Another success story!
But, Kath felt disappointed!!!   OMG!   Why?
Kath told me she had hoped the Left knee replacement would finally stop a longstanding fiery pain in the back of her Left knee and calf, but those pains hadn't gone away after the operation!
We did a different, very specific kind of Tapping, and in 15 minutes we turned off that fiery pain which had been present for five years.
Neither of these pains returned.
Pain coming to a stop (?) – this is common with Tapping!  (told by Janice, with Kath's permission)
Kath R., Calgary, AB.
EFT Tapping - Professionals Say...
I highly recommend Janice to be your EFT Trainer & Coach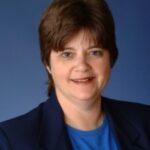 Imagine feeling like you keep tripping over life's little speed bumps.  Your entire situation feels like a rocky road (without marshmallows!), and the joy has been lost out of your life.
Working with Janice, I've learned so many EFT secrets.  I feel Janice is a highly experienced specialist in making things better.  She has made and continues to make a huge difference in my life with her caring ways, expert stress reduction and natural health knowledge.  I feel truly blessed to be one of Janice's friends, clients and colleagues.  I highly recommend her to be your EFT trainer & coach.
Susan Fox, CH  —  Author, The Coma Whisperer (Amazon),  National Guild of Hypnotists Columnist,  www.yoursecretwishes.com
Susan Fox, Avon, Ohio.
Janice is amazing at what she does with EFT
Janice is amazing at what she does.  After just one session I was able to let go of limiting beliefs that had been holding me back for years.
But the best part for me was the tools Janice gave me to use EFT and Tapping whenever I need them!
Not only is Janice excellent at EFT, she is also very funny and nice to work with.  I highly recommend her!
Ryan James Lock,
Business Success Coach,
www.beingyourownpublicist.com
Ryan James Lock, Calgary, AB.
EFT can be AMAZING!

Choose a next Tapping Step and take Action for Yourself!
Gary Craig, Founder of EFT
set the EFT training content for
new EFT Practitioners.
Attend approved EFT workshops for EFT Practitioners Level I & II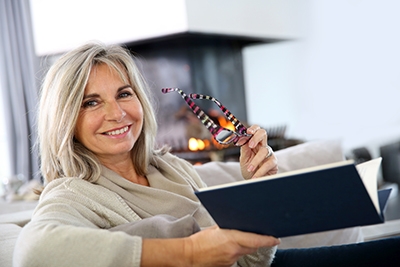 Sometimes it helps to have someone
to Tap with. You can feel safe working
with Janice on sensitive issues.
Experience release/success in
a new and meaningful way!
Tap-Along scripts and videos are available for you, addressing
a variety of concerns & issues.
Find the "right words" to Tap with
to address your situation...
Choose how you'd like to use Tapping
Take Action Now
Be Happier Right Away