Tap-Along Shop
(& FREE EFT Charts)
1. See FREE Resources & Downloads below.
2. Buy Supportive / Encouraging Tap-Along Audios & Videos...
3. Get inspired to find the right "Tapping Words" for you
Join our Mailing List here and get A FREE 2 Page
Simple & Effective 10 Step Talk & Tap Guide
Free EFT Tapping Charts & "How-To-Tap" Basics
EFT Tapping Points Chart
&  Basic "How to" 
Step by Step Tapping List
Basic Tapping Sequence details, including how to overcome limiting beliefs.
9 Gamut gets you unstuck!
Tap this Trauma/Stress Relief sequence for quick results.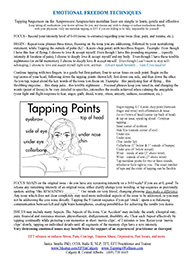 One Page Handout, including Extra Tapping Points, and
"wording changing" tips.
WRITE DOWN YOUR TITLE
& 1-10 INTENSITY
BEFORE YOU TAP.
Tap on ONE issue at a time –
to rapidly get to zero.
As your intensity reduces
ask yourself, "What remains
about this "issue" for me?"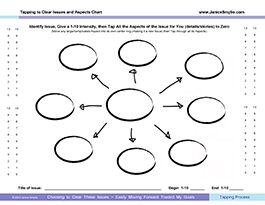 EFT Tapping Process Chart
helps break huge issues into small smaller pieces.
Tapping through small pieces
of a big issue, one at a time,
can bring a freedom you
never thought possible.

Small steps can bring
great rewards!
9 Gamut Chart & Eye Sweep
9 Gamut is a Magic Key
Just Focus and Tap!
Repeat 9 Gamut often

Get effective deep releases
in Trauma, Overwhelm,
Grief, Ruminating &
Chronic Pain
with 9 Gamut.  
(Print just one month in printer options)
2022 Calendar Pages
Check marks on a Calendar
can support you in building
Successful Habit Changes
AWARENESS is my friend.
As I see what I avoid doing…
I can Tap on making that
easier, or possible!  
Easy EFT "Step by Step" Tapping Instructions
Focus on an Issue you'd like to change which has an emotional (or negative belief intensity) "charge" for you.
Choose a short "reminder phrase" (3 – 7 words) to Tap on.
Rate the emotional "charge" or negative truth intensity of the issue on a
1-10  scale.  (1= very low, 10 = highest)
Tap the Karate Chop point through 3 repetitions of the Issue's reminder phrase, followed by a self-acceptance phrase. (Eg. Even though _______, I now choose to love and accept myself.)
Tap while speaking honestly and directly about the Issue/ Situation and its impact on, or meaning to you.
While Tapping repeat aloud the main story details that are important to you, or which remain unresolved for you. 
What was/ IS "wrong" (unfair, frustrating, etc.) about the issue?
Tap while describing how you wish the issue could have been resolved…. even if you know that outcome will never happen.  Acknowledge emotions raised anger/loss/disappointment, etc.
State your end Goal clearly, and address any limiting beliefs. 
(Eg. In spite of any part of me that might think I cannot accomplish this, or have been told that this goal isn't possible for me… I still desire ____________, or my intention is still to ___________.)
Stop Tapping.  Take a full breath in, then release it completely.  
Refocus on the reminder phrase of the original issue.  Is there a 1-10 intensity remaining?  If so, Tap again, on what remains.
Aim for zero intensity. 

Focus on "what remains" about the original issue.

  Ask yourself:  "What about this issue is not yet fully resolved for me?"  (Whatever remains 'wrong' to you about the situation or has not yet been addressed is what holds the remaining intensity.)
FREE Tap-Along Video - watch here
Easily Choosing New and Better
for Myself
Feeling magnetized to healthy vibrant foods.
  Getting in alignment with choosing
the best for myself.
(7:43)

What world renowned health and healing experts say about EFT...
The Tapping Solution Organization has offered
the Annual World Tapping Summit since 2008.
They are a well respected resource for
facts and statistics, and are working
to support EFT being introduced into
the school system in the USA.
Why isn't EVERYONE using Tapping?
 I often hear "I don't know what to say" when I'm Tapping.
The Tap-Along Scripts below offer you the words.
Get the support of wording acknowledging,
then calming the issues that are important to you.
When Tapping releases feelings of stress, fear,
or being overwhelmed, your ability to think clearly
comes back online.  That's when it  really helps
to move into solution-based thinking.
When you have the words that lead
towards emotional release and positive action,
you'll find an empowerment that can
lift the weight of your problems.

Choose EFT Videos or Scripts to purchase, below
EFT Tap-Along Videos - by Topic
Positives and Self-Esteem
Today I'm Choosing to
Love All of Me (12:04)
I'm Choosing to Love All of Me
Positive Changes -
I Can Do This (21:05)
Positive Changes – I Can Do This 
Easily Changing Habits
(30:09)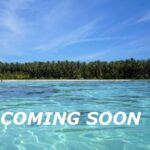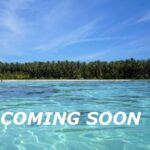 Weight Loss, Change & Wellness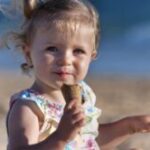 Crush Your Cravings -
All Aspects (43:05)
View this video once, then apply the information to any other food craving you have.
Tapping to Stop an
Urgent Craving (11:49)
Eyeing that Chocolate Cake?
Stop an Urgent Food Craving at the Fridge or Cupboard Door!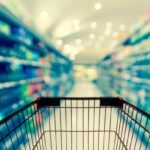 Food and Junk Food -
Shouldn't & Can't (4:49)
Healthy Food or Junk Food?
It's all about Choice and What You Tell Yourself You Should or Shouldn't Do!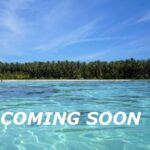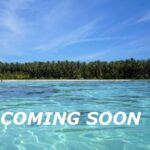 EFT Tap-Along Scripts - by Topic
People Pleasing and Expectations
Today I'm Choosing to
Love All of Me (Script)
Today I'm Choosing to Love All of Me – regardless of my situations or imperfections I'm choosing…
Taking Positive Actions - Releasing Resistance to My Own Good (Script)
My new Positive Actions – Releasing Resistance to My Own Good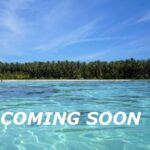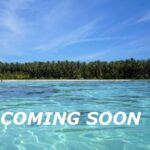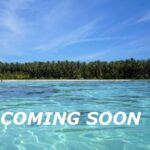 Private EFT Tapping Session(s) / Package of Sessions
Choose a Single or Group of Sessions
Tapping Session - 90 min.
New Clients  –  Use both 9 Gamut and
basic EFT Tapping well.  Focus your
Tapping for great results
Tapping Session - 60 min.
Settle an Issue.  For EFT Practitioners
and individuals experienced in use of Tapping and 9 Gamut.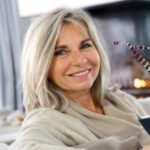 3 Private Sessions - 3 x 60
Clear the pieces of a big or ongoing Issue.  Get Unstuck – Start Moving Forward.
Make a plan that works for You.
$75.00 Savings

$300.00 / 3 Sessions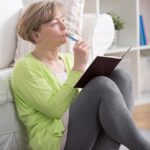 5 Private Sessions - 5 x 60
Release old issues / long held pain /self criticism. Clear traumatic events, guilt, shame, grief, anger or loss.
$200.00 Savings

$400.00 / 5 Sessions
10 Private Sessions - 10 x 60
EFT coaching & support.  Raise your
confidence.  Feel free from abuse/
gaslighting / limiting core beliefs.
$650.00 Savings

$600.00 / 10 Sessions
Combine the "Add to Cart" amounts to make
a total you'd like to GIFT - for an
EFT Private Session or Sessions Pkg.
Tapping Classes or EFT Coaching & Support

Support friends or family members
with your gift of Tapping.